Standardized Supply vs. Differentiated Demand: An Approach to Analyze Food Waste in China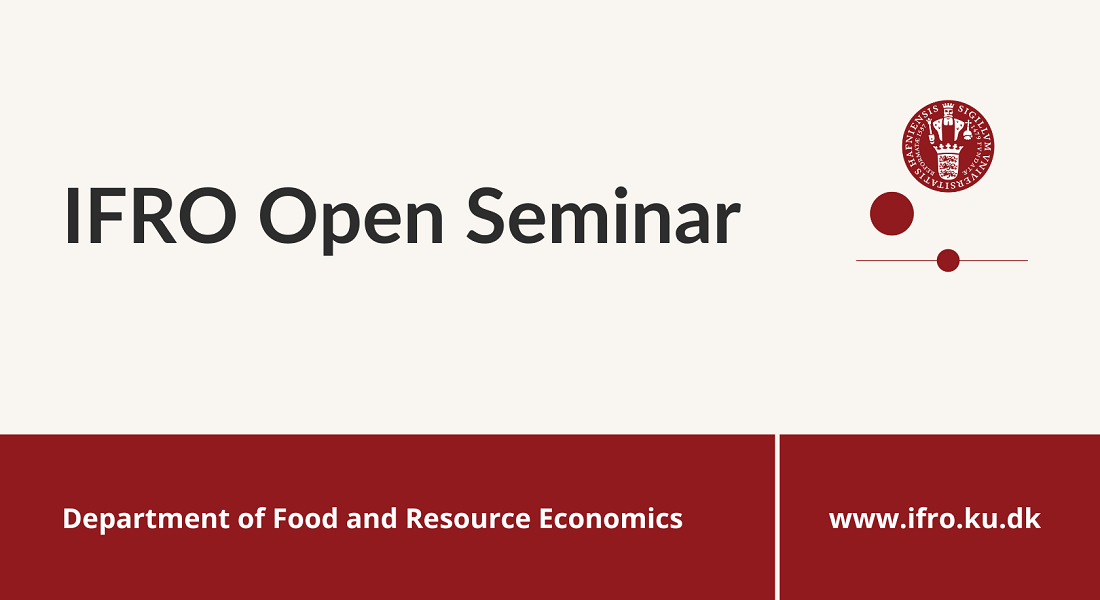 Open hybrid seminar with Funing Zhong, Nanjing Agricultural University, China.
Abstract:
Following economic transformation and demographic change, food consumption has shifted from at home to away from home at an accelerated speed in China. Unlike at home where food could be prepared according specific needs and adjusted with leftovers, away-from home food consumption is more restricted by standardized supply with the size fitting big-eaters and leftovers usually unsuitable for home eating later. Some studies have measured food waste in restaurants and other food outlets; however, no such research has been conducted for order-delivered meals. In China, order-delivered meals have become more and more popular, especially among young population. The number of daily deliveries has approaching 50 million in China, and still growing quickly. As the extent of standardization is higher in order-delivered meals, so is likely the wastes in its consumption compared with other forms of food consumption. This research attempts to measure the extent of staple food wastes in consumption of order-delivered meals for two reason: food grain is the center of food security policy in China, and staple food is relatively easier to measure compared with other components in the meal. After analyzing major factors attributable to the wastes, this research will try to find out if supply differentiated sizes and types could match the actual requirements, and to what extent consumers may accept size-differentiated supply, especially to what extent and under what conditions suppliers are willing to prepare and supply size-differentiated meals for order-delivered meals with more choices in types. The finding may help to reduce food wastes from mismatch between supply and demand, and may have potential to reduce overweight and obesity due to over consumption of food.
How to participate
The seminar is open to all.
The seminar will take place in person (meeting room Von Langen) and online via Zoom:
One tap mobile:

Denmark: +4532713157,,62900860286# or +4589883788,,62900860286#

Meeting URL:

Meeting ID:

629 0086 0286

Join by Telephone

For higher quality, dial a number based on your current location.

Dial:

+45 32 71 31 57 Denmark
+45 89 88 37 88 Denmark
+45 32 70 12 06 Denmark
+39 021 241 28 823 Italy
+39 069 480 6488 Italy
+39 020 066 7245 Italy
+33 1 7037 9729 France
+33 1 8699 5831 France
+33 1 7037 2246 France
+49 695 050 2596 Germany
+49 69 7104 9922 Germany
+44 203 481 5237 United Kingdom
+44 203 481 5240 United Kingdom
+44 131 460 1196 United Kingdom
+1 971 247 1195 US (Portland)
+1 213 338 8477 US (Los Angeles)
+1 253 215 8782 US (Tacoma)
+1 267 831 0333 US (Philadelphia)
+1 301 715 8592 US (Washington DC)
+1 312 626 6799 US (Chicago)
+1 346 248 7799 US (Houston)
+1 470 250 9358 US (Atlanta)
+1 470 381 2552 US (Atlanta)
+1 602 753 0140 US (Phoenix)
+1 646 518 9805 US (New York)
+1 646 558 8656 US (New York)
+1 651 372 8299 US (Minnesota)
+1 669 219 2599 US (San Jose)
+1 720 707 2699 US (Denver)
+1 720 928 9299 US (Denver)
+1 786 635 1003 US (Miami)

Meeting ID:

629 0086 0286

Join from an H.323/SIP room system

H.323:

109.105.112.236
109.105.112.235

Meeting ID:

629 0086 0286

SIP: