PhD defence: Microfoundations of University-Industry Collaborations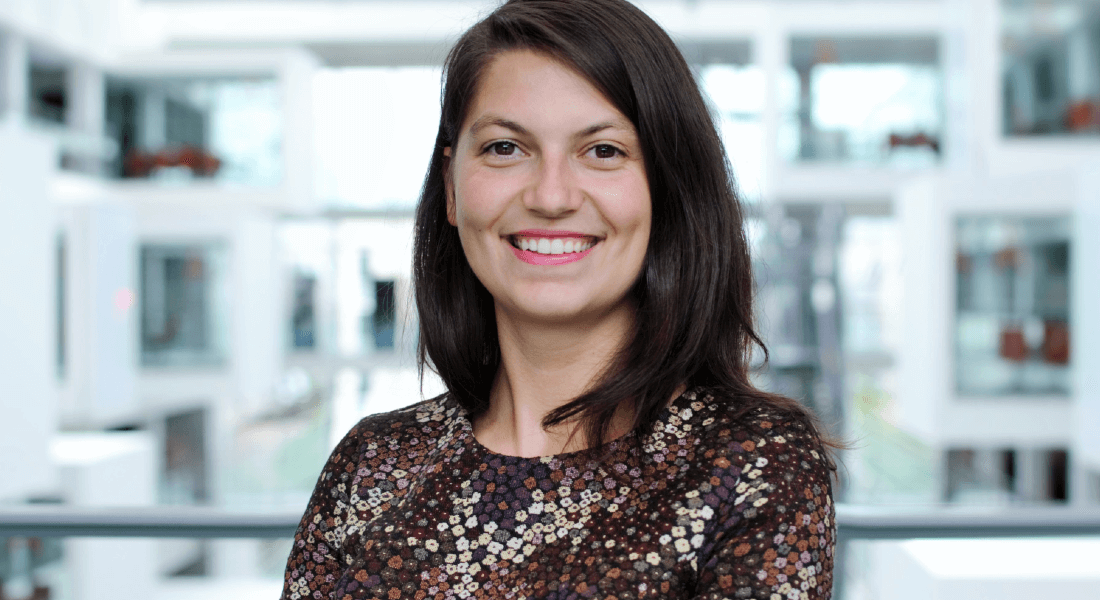 PhD defence
Gergana Petrova Romanova
Title of thesis
Microfoundations of University-Industry Collaborations: A Qualitative Exploration of Individuals' Actions and Interactions
Abstract
Knowing more about the individuals in university-industry collaborations, how they organize joint research and how they navigate through emerging tensions, can provide both new theoretical perspectives and practical solutions for developing impactful science and innovation. Therefore, in this thesis, I chose to explore the micro foundations that underpin university industry collaborations by adopting an abductive approach, grounded in pragmatism. Aided by qualitative empirical material consisting of 108 semi-structured interviews and 180 hours of participant observations, pragmatism offered a considerable potential to explore the ongoing social practices of individuals in collaborations. The anti-dualistic stance of pragmatism, denying the separation of knowledge and action, allowed to explore the phenomena of university industry collaboration as a 'world-in-process' and encouraged a dynamic iteration between theory, method, and data.
Research on university-industry relations has already informed about many important aspects of collaboration such as barriers to success, motivations of individuals, and outcomes of joint research between university scientists and private organizations. Despite the breadth of studies on university-industry relations, relatively little is known about the everyday practices of individuals in collaborative research between university scientists and their private sector partners. Given that collaborations are processes based on interactions between individuals, I turn to the micro level to gain intimate insights of actors, actions, and interactions. While micro foundations could be understood in different ways, in this thesis, it refers to individual level constructs and informal mechanisms in university-industry collaborations. Understanding how individuals interact yields new insights into the macro-level phenomenon of university industry relations by answering questions about how interactions of individuals can lead to emergent higher-level outcomes.
The focus on micro foundations does not mean an exclusive focus on the individuals. It entails a view on individuals, their actions, and interactions, and how they relate to their corresponding levels of the team, organization, society. In this thesis, I argue that social and organizational structures of university-industry collaborations cannot be answered at the macro level, nor can they be approached by exclusively adopting a micro perspective. Therefore, my research cuts across multiple organizational levels and zooms in on the emergence and aggregation of micro foundations. Overall, this thesis contributes to a nuanced understanding of how university industry collaborations are organized, managed, and practiced by focusing on the action and interactions of individuals.

Supervisor
Professor Marcel Bogers, Department of Food and Resource Economics (IFRO), University of Copenhagen
Co-supervisor:
Assistant Professor Ghita Dragsdahl Lauritzen, Department of Food and Resource Economics (IFRO), University of Copenhagen
Assessment Committee
Chair:
Professor Teis Hansen, Department of Food and Resource Economics, University of Copenhagen                                                                                                                            
Scientist Researcher Pablo D'Este, INGENIO, Polytechnic University of Valencia
Professor Taran Thune, University of Oslo
Master of Ceremony
Associate Professor Jesper Sølver Schou, Department of Food and Resource Economics, University of Copenhagen
How to participate
Place:
HYBRID: Von Langen, Rolighedsvej 23, 1958 Frederiksberg C and Zoom
The defence is open to all
Sign up for a link and passcode for online hybrid zoom participation:
Please contact Gergana Petrova Romanova gpr@ifro.ku.dk 23 May - 22:00 (CET), at the latest.
Request a copy of the thesis:
If you are interested in a full copy of the thesis, please contact the PhD student or the
PhD Secretary.